Our Blue Corn Pancakes & Waffle Mixes
Our original Santa Fe Culinaria Blue Corn Piñon (whole pine nuts) Pancake Mix has been on the market in specialty and gourmet food shops across Northern New Mexico since 1994.
Now available in three delicious flavors. All three mixes begin with a blend of finely ground organic Hopi heirloom blue cornmeal, unbleached spring wheat, organic oat flour and organic soy flour for a delicate texture and unique flavor found nowhere else.
What makes our products awesome? Read more and order now...
The original Blue Corn Piñon Pancake Mix combines the traditional Santa Fe tastes of whole pine nuts and blue cornmeal. It has a growing number of devoted fans, in town and across the country.
The Plain Blue Corn Pancake Mix is excellent on its own. We suggest you create your own special pancake by adding your favorite combination of fruits and nuts, such as pecans and lingonberries.
Our newest pancake mix, Blue Corn Cranberry, combines our blend of blue cornmeal with whole, dried cranberries. This surprisingly delicious addition is a refreshing change from ordinary mixes. You have to try it!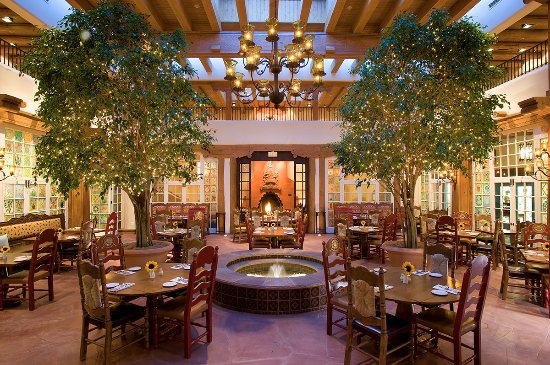 Where to Eat
La Plazuela at the Historic LaFonda in Santa Fe
New York Deli South
Burrito Company
Where to Buy
In Santa Fe:
The Chile Shop on Water Street
Kaunes Market on Santa Fe Trail at Paseo de Peralta
Gift 'n Gourmet on the Plaza
La Montanita Coop on Alameda
Albertson's in DeVargas Mall
Jackalope on Cerrillos Rd.
New Mexico Museum Gift Shop
Santa Fe Outfitters on San Francisco St.
Santa Fe School of Cooking on Johnson Street
In Eldorado:
In Taos:
Made In New Mexico on the Plaza
Taos Cookery on Bent Street
Cid's Market on Paseo Del Pueblo Norte
In Albuquerque:
Jackalope on San Mateo
Keller's Farm Store on Eubank
Chile Traditions on Montgomery at Wyoming
Frontier Mart in Corrales
The Albuquerque Museum Gift Shop 2000 Mountain Rd. NW on the edge of Old Town
The Farm Store at Los Poblanos (pictured below)
Elsewhere in New Mexico:
Doc Campbell's Post in Mimbres, NM
In California:
Wine & Eggs in Los Angeles
DOTTER Store in Los Angeles www.dotterstore.com
The Perish Trust in San Francisco www.theperishtrust.com
Sqirl Away in Los Angeles www.sqirlla.com
Martin Maddox in Auburn www.martinmaddow.com